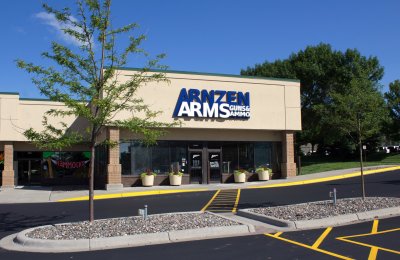 Arnzen Arms LLC is a retail firearms business servicing the south-west suburbs of Minneapolis, Minnesota and the nation via our user friendly firearms website. We pride ourselves in providing a well lit and friendly gun shop experience and a best in class web shop.
We are the only Glock Perfection dealer within 200 miles in any direction.
We are one of eleven Sig Sauer elite dealers in the entire country.
We stock premium brands such as Wilson Combat, Nighthawk Custom, Cabot, Les Baer, JP Rifles, Cooper Firearms, Christensen, Caesar Guerini, Nightforce, Schmidt-Bender and more! Our full list of brands we carry can be found on the manufacturers page.