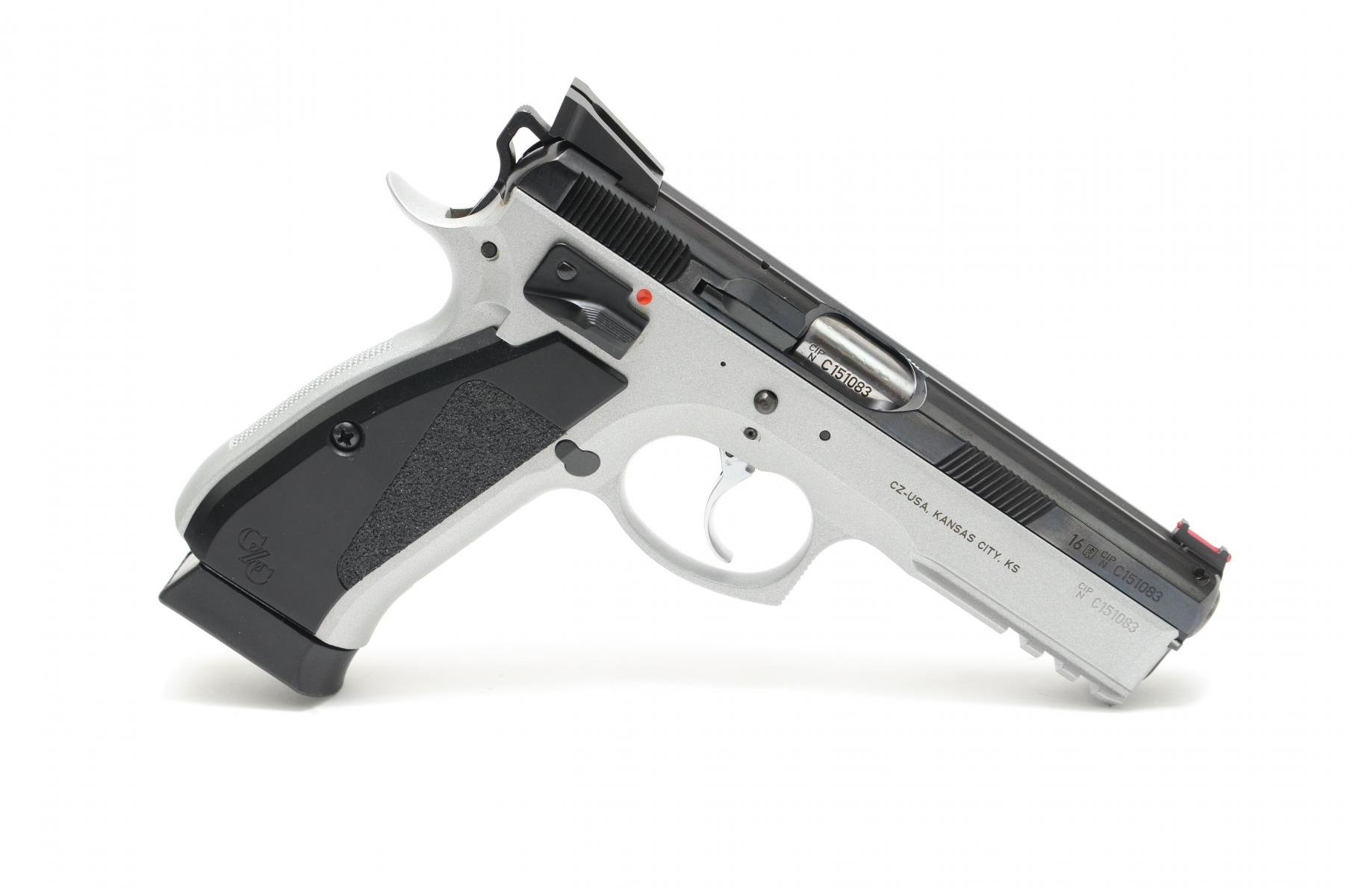 This item may be shipped to an FFL near you! The item will be held at our location until we have received a valid copy of your dealer's license.
Duo tone finish
Drop in Pre B Short Reset Disconnector.
Extended Firing Pin & Lighter Spring Pin Spring.
Shadow Competition Rear Sight CZ.
Fiber Optic Front Sight. 1.0mm Fiber
CZ Custom Competition SA / DA Hammer & 13 lb Main Spring.
Stainless Steel Guide Rod & 11 Lb Recoil Spring.
Thin Black Aluminum Grips.
Tuned Trigger Components (Reduces Single and Double action trigger pull)
Re profile and Polish Disconnector and associated surfaces.
Re Profile Slide Stop For Magazine release with Heavy / Long Bullets
Includes (3) 18 round 9mm magazines We will swap for 10 round magazines for appropriate states
Reliability Check. Zero Check with Factory Ammunition
Single Action trigger pull of about 3.0-4.0Lbs
Double action at about 8.0-9.0Lbs.
State restrictions:
CA CT CO DC HI MA MD NJ NY