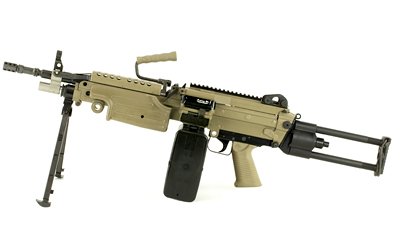 This item may be shipped to an FFL near you! The item will be held at our location until we have received a valid copy of your dealer's license.
FN America M249S, Semi-automatic Rifle, 556NATO, Para 16.1" Chrome Lined Cold Hammer Forged Barrel, Flat Dark Earth Finish, Rotating/Telescoping Metal Buttstock Assembly With Hydraulic Recoil Buffer System And Non-Slip Buttplate Stock, Standard Disintegrating Link Belt-Fed 46-100030
Stock:
Ships in 3-5 business days.