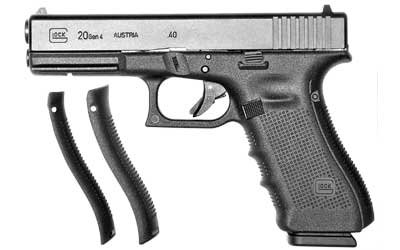 This item may be shipped to an FFL near you! The item will be held at our location until we have received a valid copy of your dealer's license.
Glock system adapted to the 10mm auto cartridge. Delivers accuracy and maximum durability while controlling recoil. Features fixed sights, interchangeable backstrap, revisable magazine catch and Dual recoil spring. Safe Action trigger system with three safeties. Right hand, hexagonal barrel rifling. Tenifer surface treatment process for barrel and slide.
Stock:
Ships in 3-5 business days.