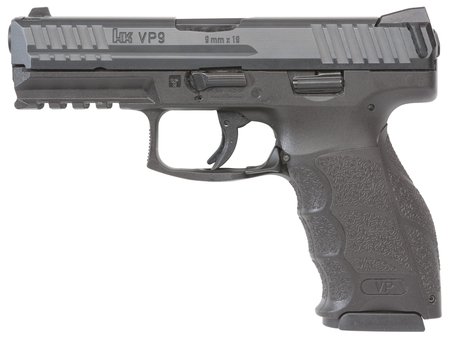 This item may be shipped to an FFL near you! The item will be held at our location until we have received a valid copy of your dealer's license.
Striker fired. Ergonomic grip design that includes three changeable backstraps and six side panels for customization. Molded finger grooves in the front of grip. Slide release and magazine release are ambidextrous. Utilizes the P30 steel magazine. Equipped with extended picatinny Mil-Std-1913 rail molded into its polymer frame. Cold hammer-forged steel barrel. Polygonal bore profile with 1 in 9.8 inch right hand twist. Machined steel slide. Night sights. Includes three magazines. Firing pin block, trigger latch safety.
Stock:
Ships in 3-5 business days.