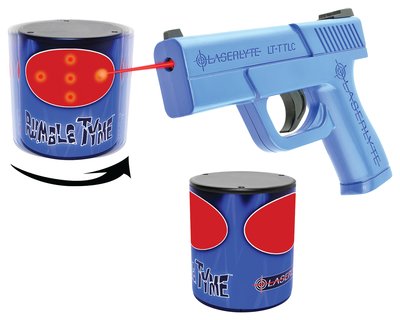 This item may be shipped directly to your home address!
Auto-resetting training kit rumbles and rotates with LED lights to celebrate when shot by the laser beam from the included Trainer Trigger Type compact pistol. Three target areas warpping around the Rumble Type can are automatically ready for the next shot without manually resetting the target. Kit includes two rumble type target cans and the compact training pistol. Target cans utilize one 9volt battery each for operation. Training pistol requires 3 A76 batteries.
Stock:
Ships in 3-5 business days.