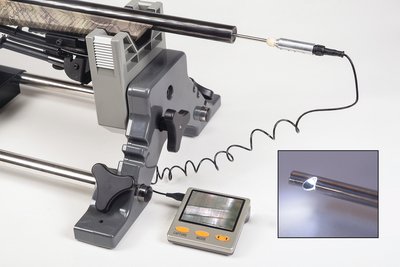 This item may be shipped directly to your home address!
Provides active shooters with the means to carefully inspect the bores of their firearms for wear, throat erosion, tool marks, other rifling or chamber damage, as well as for checking for fouling. Borescope will fit .20 caliber and larger barrels and works with miniature camera technology. Rod is 22 inches long. Display will show a clear image of the inside of the barrel and allows you to take a photo of the bore. Images stored on a standard SD card and can be viewed on a computer or laptop.
Stock:
Ships in 3-5 business days.