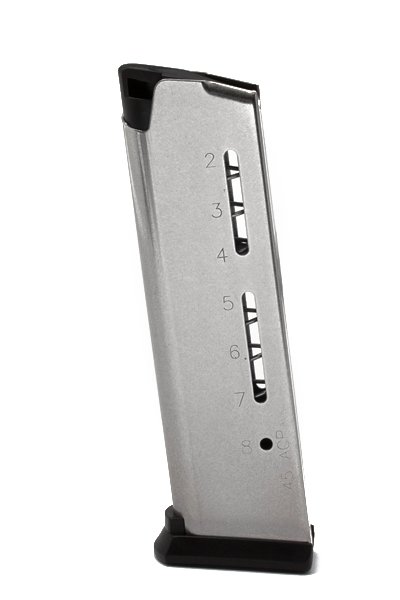 This item may be shipped directly to your home address!
Aircraft grade certified stainless steel tube. Strong magazine tube virtually eliminates feed lip cracking, tube spread and cracking and general fatigue. Refined radius for each bend in the tube to take advantage of the strength in the stainless steel. Proprietary custom designed welding process. Proprietary multi-step tumbling and finishing process. Observation slots moved to the rear of the tube. Innovative follower design with its extended skirt ensures stability in operation and minimizes creep from the tube when the magazine is empty. Fiber-fill nylon self-lubricating follower. Positive slide-lock after the last round has been fired. Space-age stainless steel spring wire. ETM seats and locks in the weapon with the slide down. Removable base pad.
Stock:
Ships in 3-5 business days.