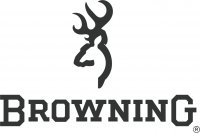 Buy a new Browning and save some big bucks.
Save $100 on
over & under shotguns
autoloading shotguns
pump-action shotguns
rimfire rifles
centerfire rifles (excluding x-bolt)
Save $50 on x-bolt rifles handguns
See your Browning dealer for more information on this rebate. Redeem online at rebates.browning.com. Offer valid on consumer purchase of new eligible firearms purchased between August 1 - September 30, 2017. Available in the U.S. and Canada.