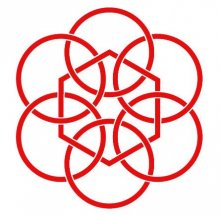 Submitted by

markhawkeyeordnance

on Sun, 2017-02-26 20:02
Round table gun review's Walther PPS M2 9mm review. It's a simple scheme. Shooters from different backgrounds get together, shoot guns, discuss guns and rate guns. Thumbs up, thumbs down or the ever noncommittal "meh" are the only options. What starts out as four separate reviews culminates in a broad overview and full bodied review of each individual gun. WE WELCOME COMMENTS! Agree, disagree, call us names, whatever you wish… we even welcome discord if it will ultimately serve the prospective buyer of these guns and help them make informed decisions.
The new PPS M2 is everything you're looking for in a compact handgun. The slim profile, push button magazine release, smooth trigger pull and Carl Walther signature ergonomics deliver the features that you want from Walther and are housed in a frame that fits just about anyone.
Model Number 2805961 2807696 2807424
Caliber 9mm 9mm .40 S&W
Finish Color Tenifer™ Black Tenifer™ Black Tenifer™ Black
Barrel Length 3.18" 3.18" 3.18"
Trigger Pull 6.1 lbs 6.1 lbs 6.1 lbs
Trigger Travel 0.2" 0.2" 0.2"
Capacity 6/7/8 rds 6/7/8 rds 5/6/7 rds
Overall Length 6.3" 6.3" 6.3"
Height 4.4/4.9/5.3" 4.4/4.9/5.3" 4.4/4.9/5.3"
Width 1" 1" 1"   
Weight (mag empty) 21.1 oz 21.1 oz 21.1 oz